What is the console for?
Make changes to  student accounts and settings.
If you purchase a Teacher Login or 10 Student Logins then you qualify for Group Administration.  You may then also:
View the progress of your students.
Create new groups and assign students to these.
Invite other teachers to become Group Administrators.
Invite other teachers to use your Teacher Logins.
What Information does the console display?
For those qualifying for Group Administration:
Which students have been logging in and how often.
Which activities they have completed.
How many times they have tried each activity.
When the logins expire.
Who is using your Teacher Logins.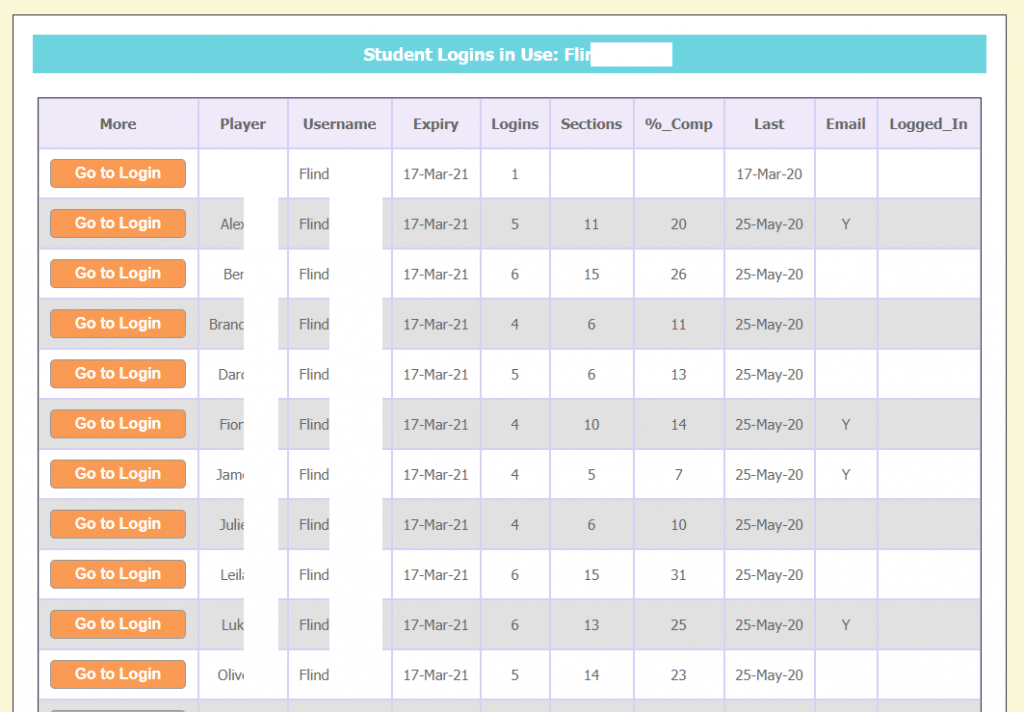 Which details can I change?
The player name.
The optional email address they use to log in.
The student's password.
Whether optional sounds are played.
The language used in the application.
Whether all sections of the course are open or whether each activity must be completed.
Which clef is used for the activities.
Click the 'Go to Login' button alongside a student in your group to open up the options.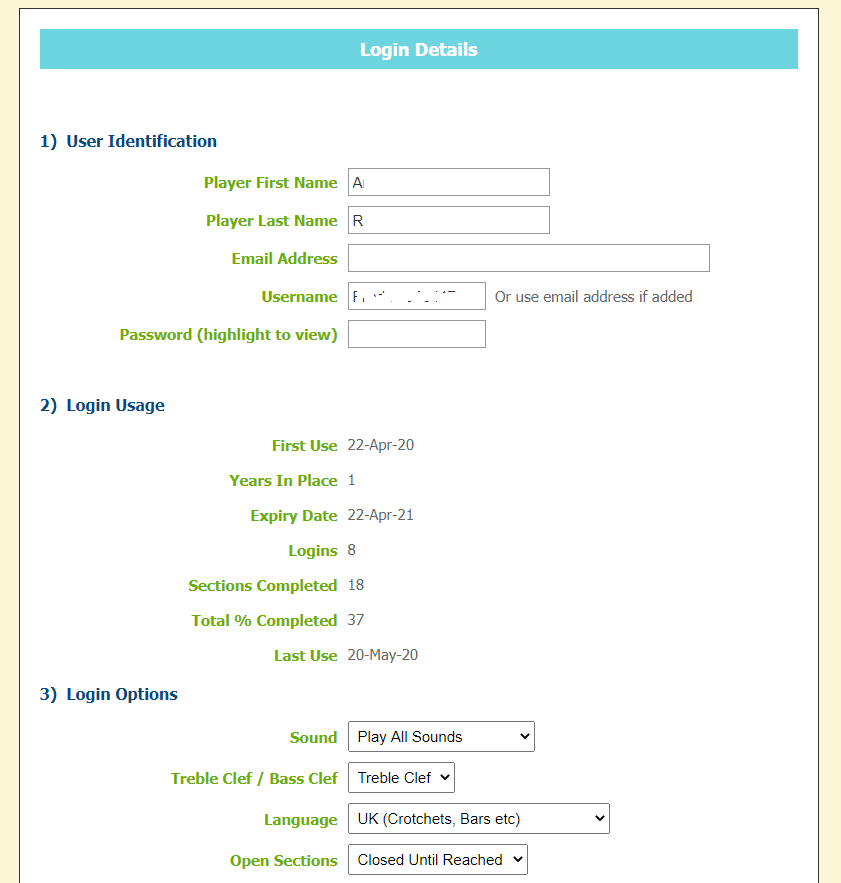 Can I purchase through the console?
Yes – this is usually the best way to purchase.
Console purchases allow you to:
Decide on usernames
Access bulk discounts
Create invoices for school or business payment
More information about Purchasing from the Console