Free Logins during COVID-19
Getting Started Quickly with a Free Login
1.  Click the link below (or Sign In) to open the application.
2.  Select 'Get a Free Login' as shown.
3.  Select either a Student or Teacher Login.  Students get access to the first 2 sections free of charge.  Teachers get access to the whole site for 1 hour.
4. Enter your email address and password.  Students may create a username instead of entering an email address.
5. Select your preferred language for the activities.
IMPORTANT: Students using a username rather than an email address must note down their login details before exiting the applucation (see below).  Sorry, but we cannot retrieve lost Free Logins without an email address.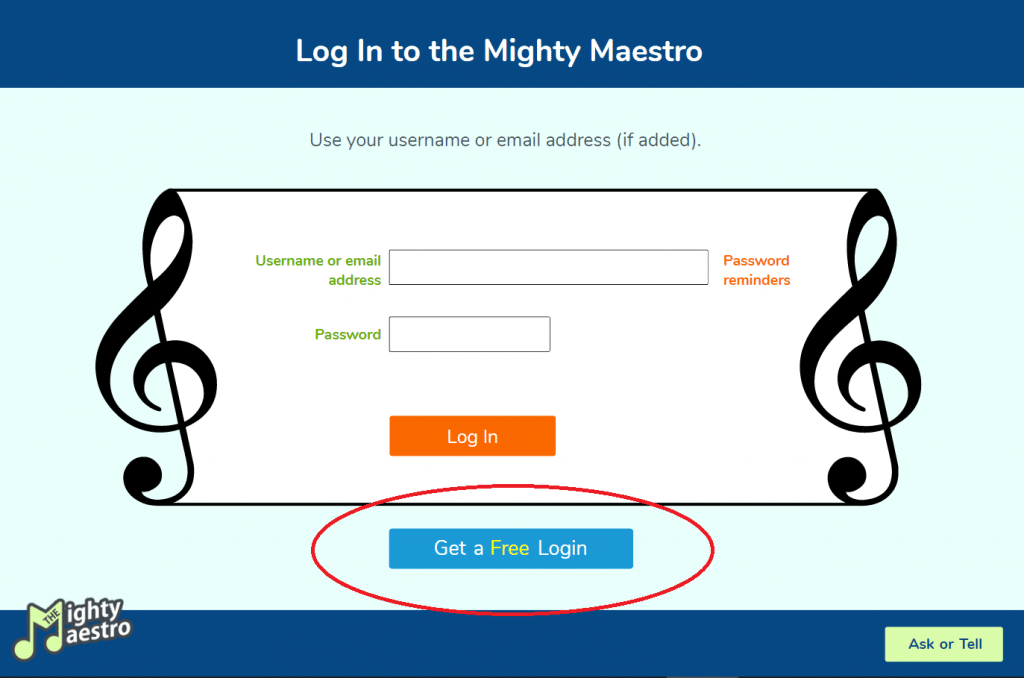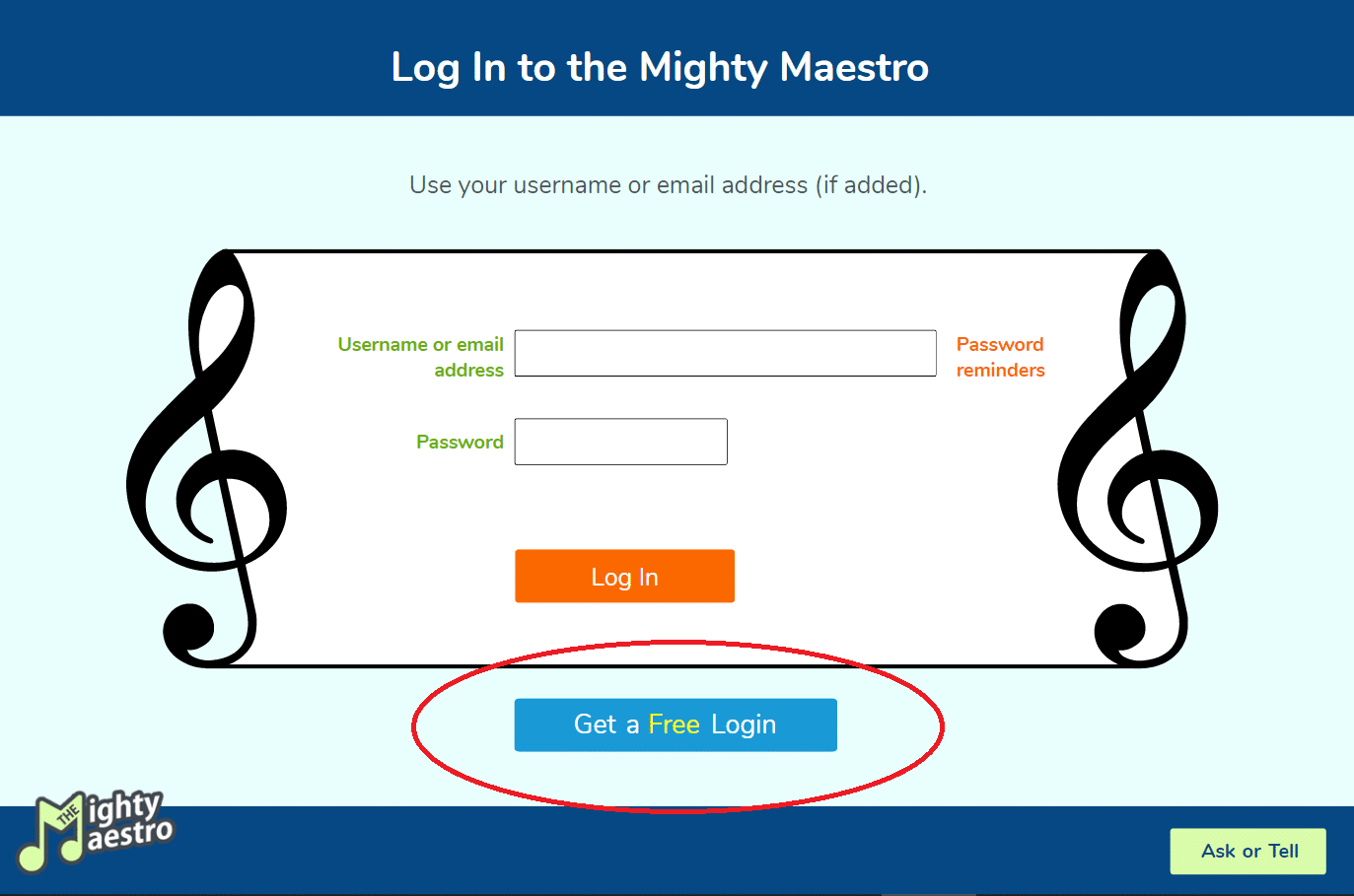 'Click to Get Started'  …  'Get a Free Login' …  Select your language.
Keeping your Free Student Login for Later Use
11 activities is quite a lot to complete in one go.  If you think you'll want to return later, make a note of your login details
You will be shown the Login details when you set up your login. Click the 'Show Password' button to display your password.  Click the 'User Settings' button at any time to find your username and password.
Joining a Group
You can join a group with a Free Login so that your teacher can follow your progress and help you with the options.  You will need the special Group ID given to you by your teacher.  (Teachers – see the instructions below to set up a group of free logins).
To join a group, open the User Setting window then enter the Group ID you have been given.
Setting Up a Group of Free Logins – For Teachers
If you purchase logins, groups are easy.  All your students are automatically placed in your first Master Group so that you can monitor their progress using the Teacher-Parent Console.  Group Management is available to those purchasing 10 or more Student Logins, or at least one Teacher Login.  The Teacher-Parent Console is accessed using your email address and the password sent in the email after your make a purchase.
Setting up a group for Free Logins is a little more difficult.  This is because students must link their accounts to you manually.
As the teacher, you must purchase a Teacher Login to receive your Teacher-Parent Account details from our server.  You then log into the Teacher-Parent Console and set up a new Master Group.  This new Master Group ID should be shared with students so that they can join your group (see above).
To set up a group for Free Logins.
1.  Purchase a Teacher Login. Any extra logins purchased will automatically be part of your first Master Group.
https://www.themightymaestro.com/purchase/
2.  Receive your Teacher-Parent Account details via email.  You may log into both the activities and the console with these credentials.
5.  Ask students to set up a Free Login. To do this, select Sign In from our main menu then click the 'Get a Free Login' button in the application.
6.  Students should make a note of their login details so that they can pick up where they left off in future.
7.  On the User Setting page, students should enter the Master Group ID you have given them
Note:  You can set up more than one group if you wish using the Teacher-Parent Console.  Each group will then have its own Group ID.  It doesn't matter if you share the individual Group IDs or share your Master Group ID (student can be reassigned to other groups at any time).