You may create purchase orders for your school or business.  Payments can be made by Credit Card (from any country) or bank transfer (Australia, NZ, UK, US).
1. Visit our Purchase Page
If you already have a console account, then logging in will make things easier.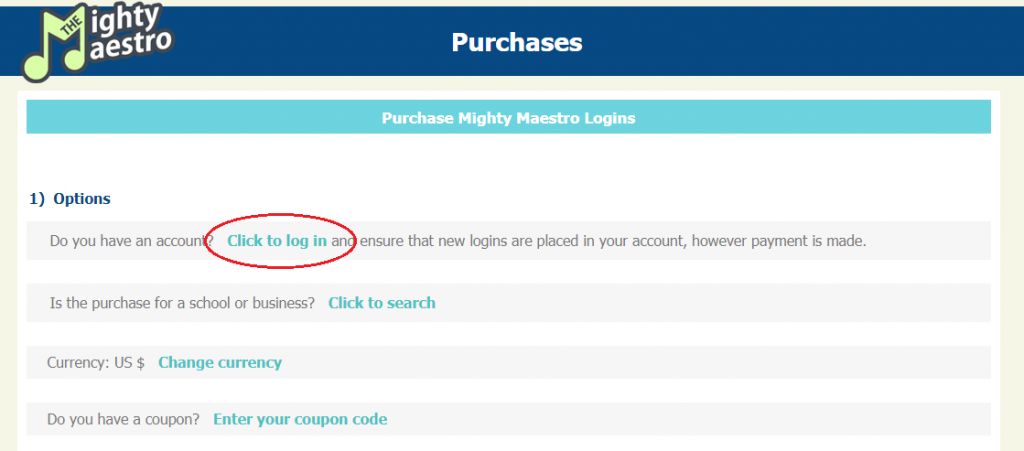 2. Find/Add your school or business
You should now add your school or business details.
Use the search function to find and select your school or business.  If you are logged in, you may edit the details. You may also add your school or business if necessary.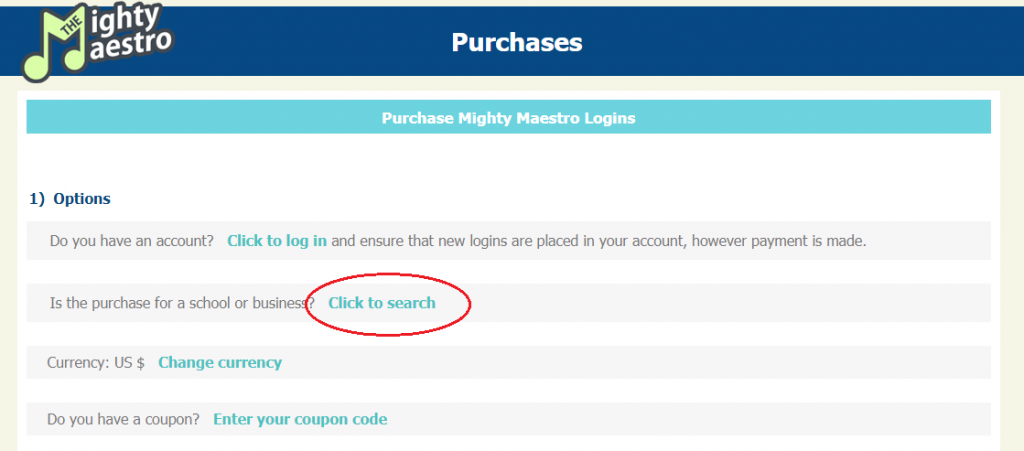 3  Purchase Order Number
Add your email and name. 
You may also include a Purchase Order Number if you would like to add one to your invoice.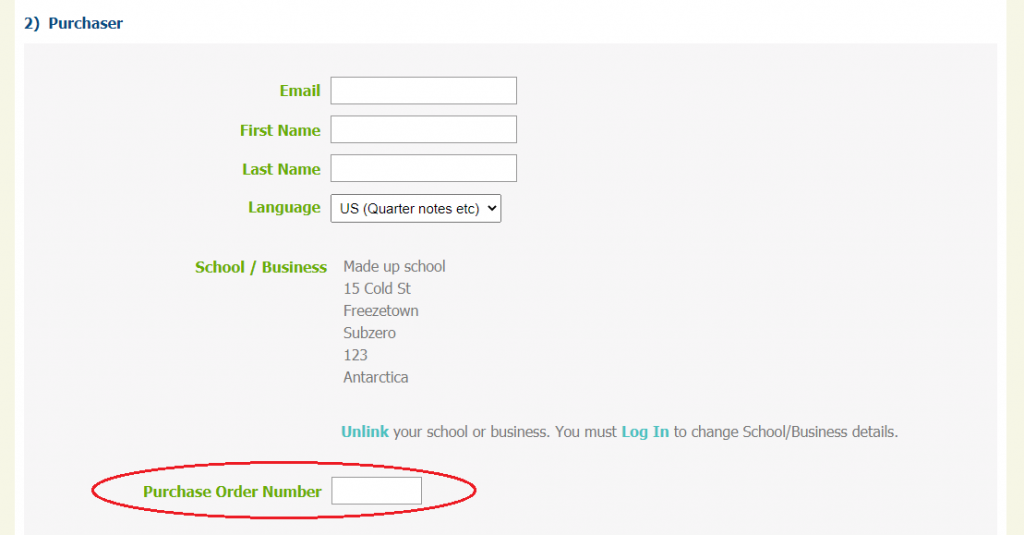 4. Bulk Buys and Prefixes
If you are purchasing more than 10 Student Logins, then click 'Show' to see our bulk buy prices.  We offer huge discounts for bulk purchases. Also, if you are purchasing Student Logins, then enter a prefix for the accounts.  A prefix of 'Ambler', for example, will lead to logins such as 'Ambler1' and 'Ambler2' etc.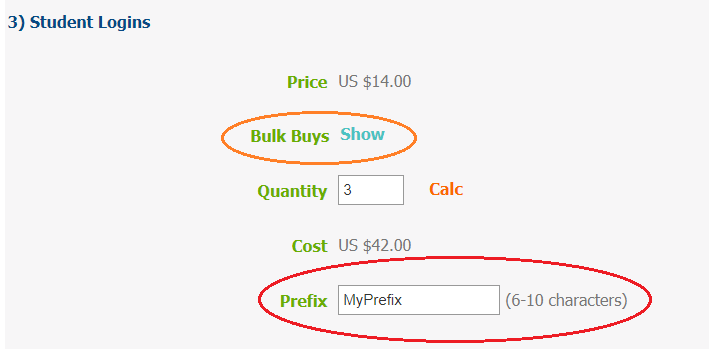 5. Place your order and make your payment
Select Purchase Order and create your invoice. You may pass the invoice to your school for payment.
Tip: To create a PDF version of your invoice or receipt, select 'Print' then either 'Print to PDF' or 'Save to PDF'.

6. After Payment
You will be sent an email when your payment has been received, prompting you to log into the console.
Back in the console, a message will be displayed at the top of each page reminding you that the the invoice has been paid.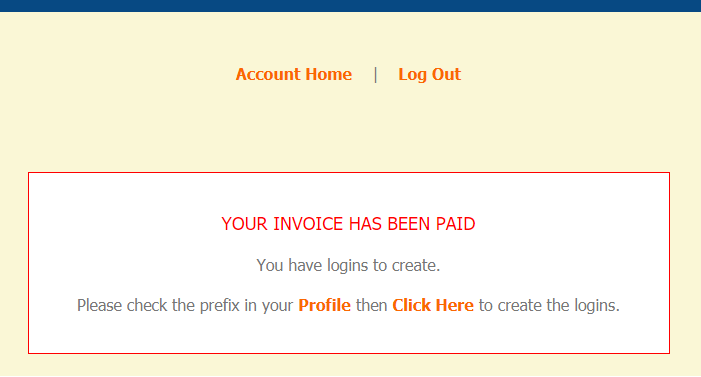 7. Create your Logins
Check your Prefix is the one you want to use.  You may also make sure you have selected the correct language.
Once you are happy with the prefix in your profile, click the link to create the logins.
If you have purchased less than 10 Student Logins, the details will be listed in the Console Homepage.
If you have purchased 10 or more Student Logins, you will qualify for Group Management.  Your logins won't be visible until you have a Master Group in place, set up from the Homepage in the Console.  Once created, all your logins will be found in your Master Group.
Please see our Working with Groups page for more info.