A Few of the Possibilities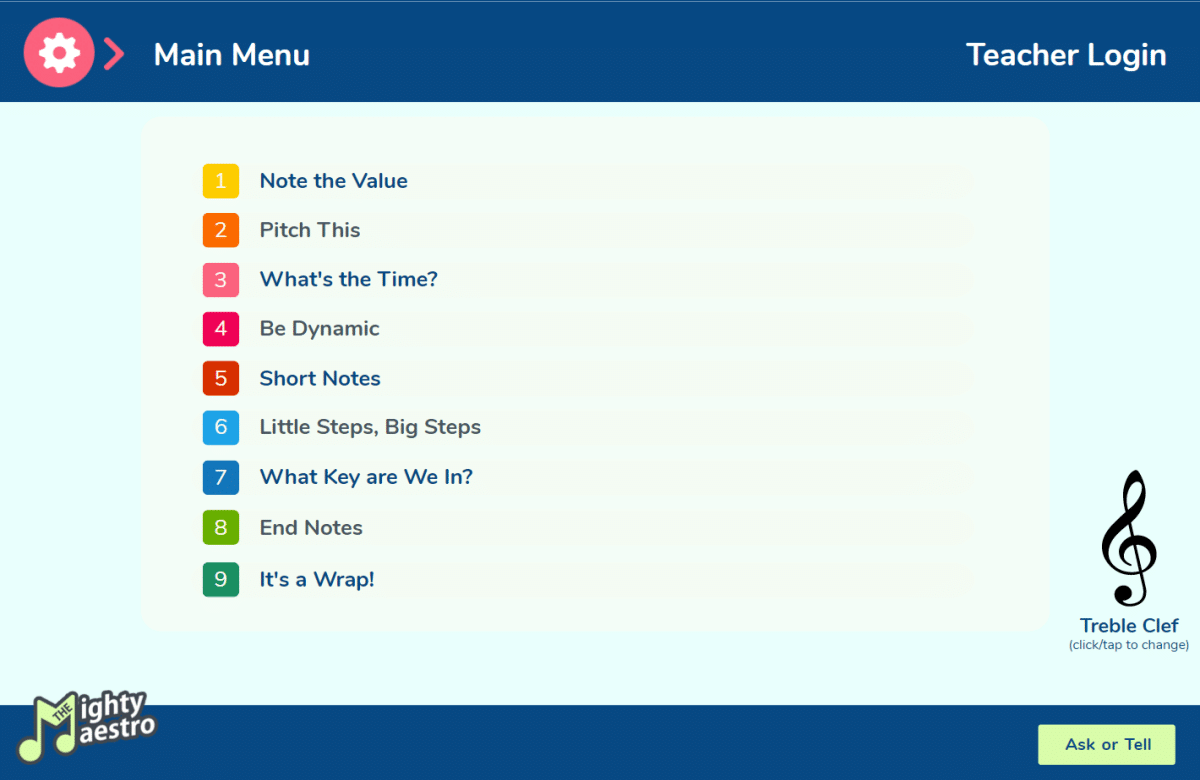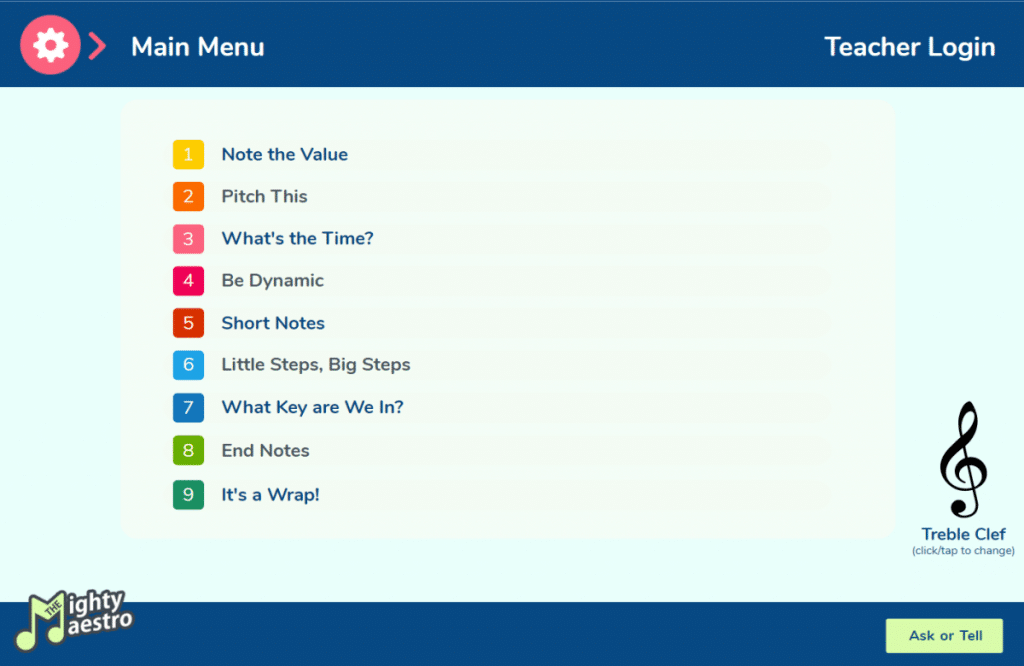 The Mighty Maestro involves 53 different activities, teaching students the basics of music theory.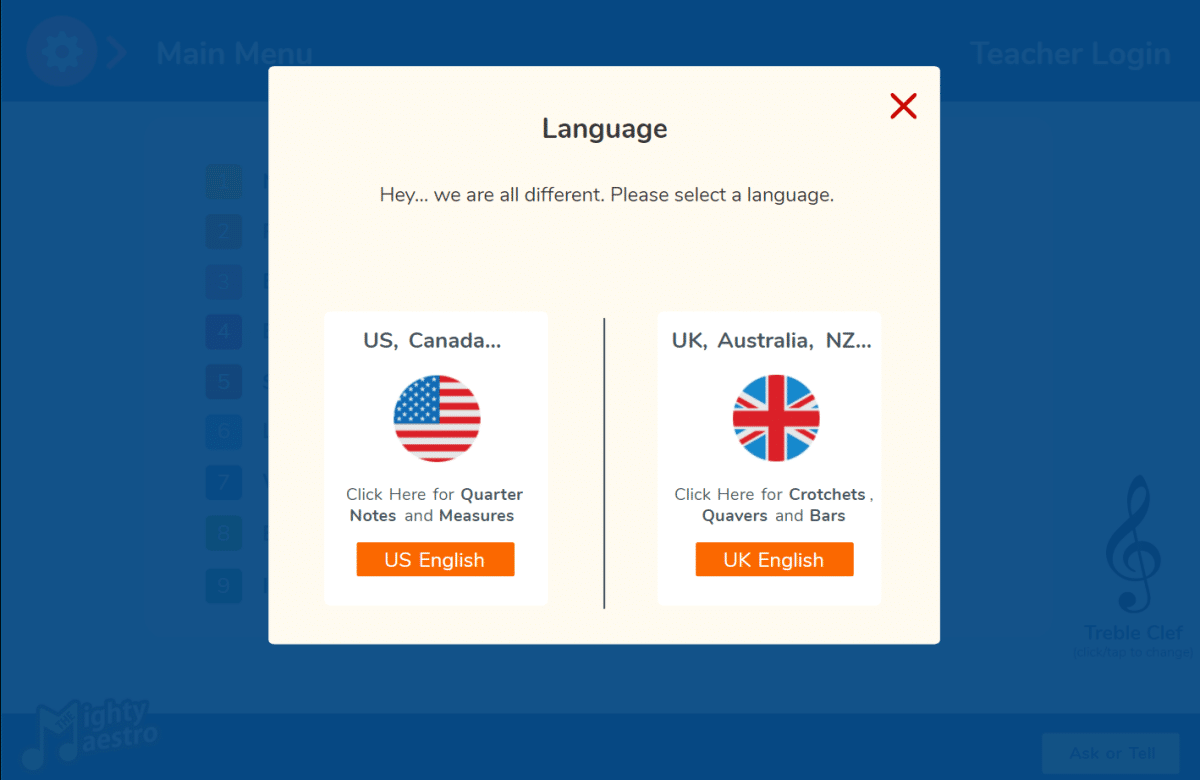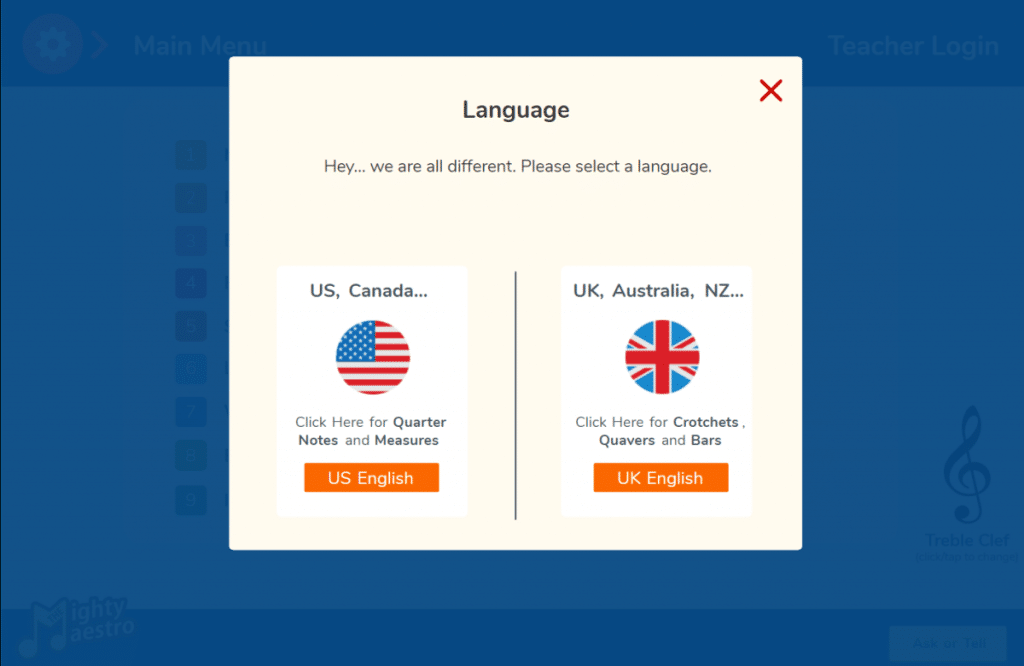 Different musical terms are used around the world. Some places like quarter notes others prefer crotchets. You can choose either.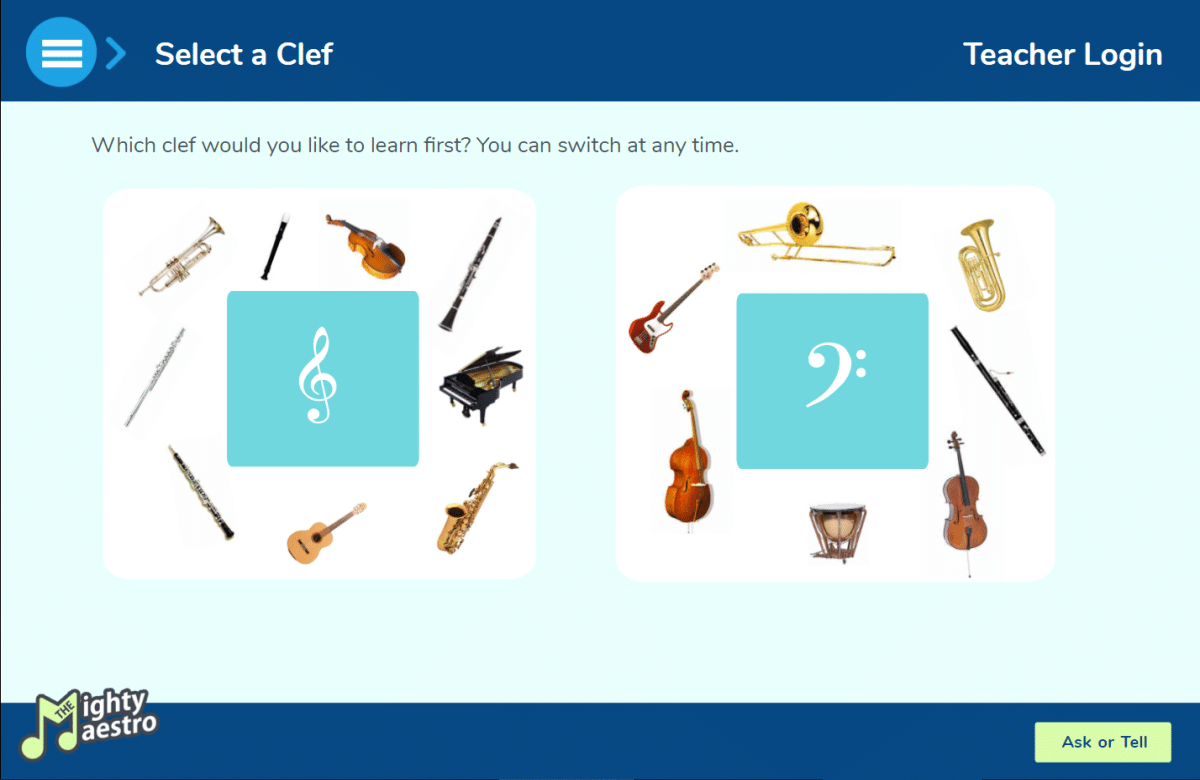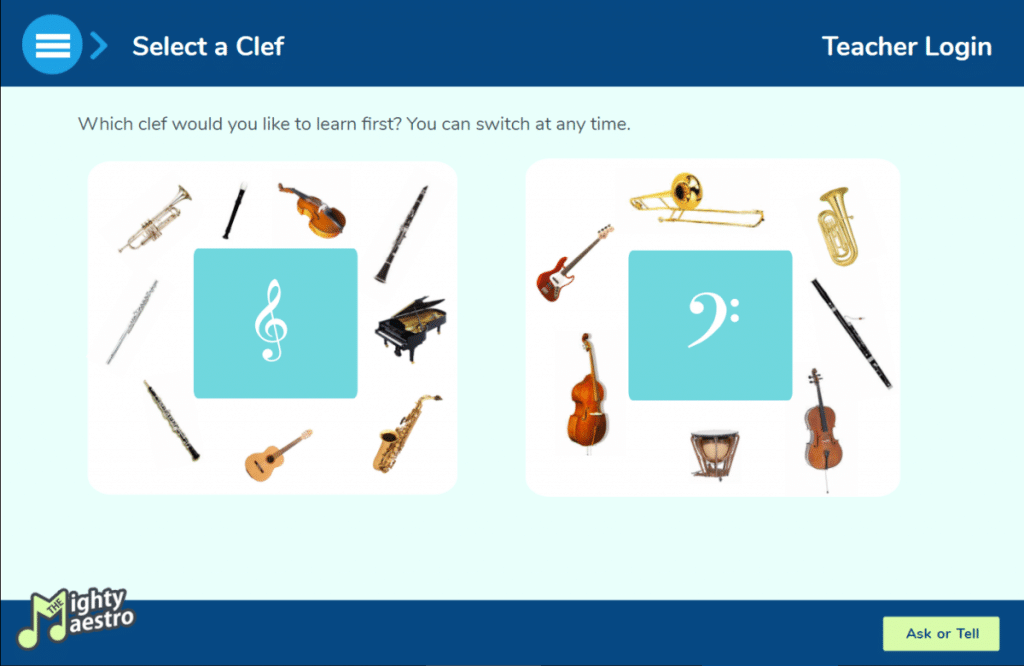 Do you play the trumpet or trombone?  The clarinet or cello? Students can learn the notes in either clef.  The poor piano players need to learn both.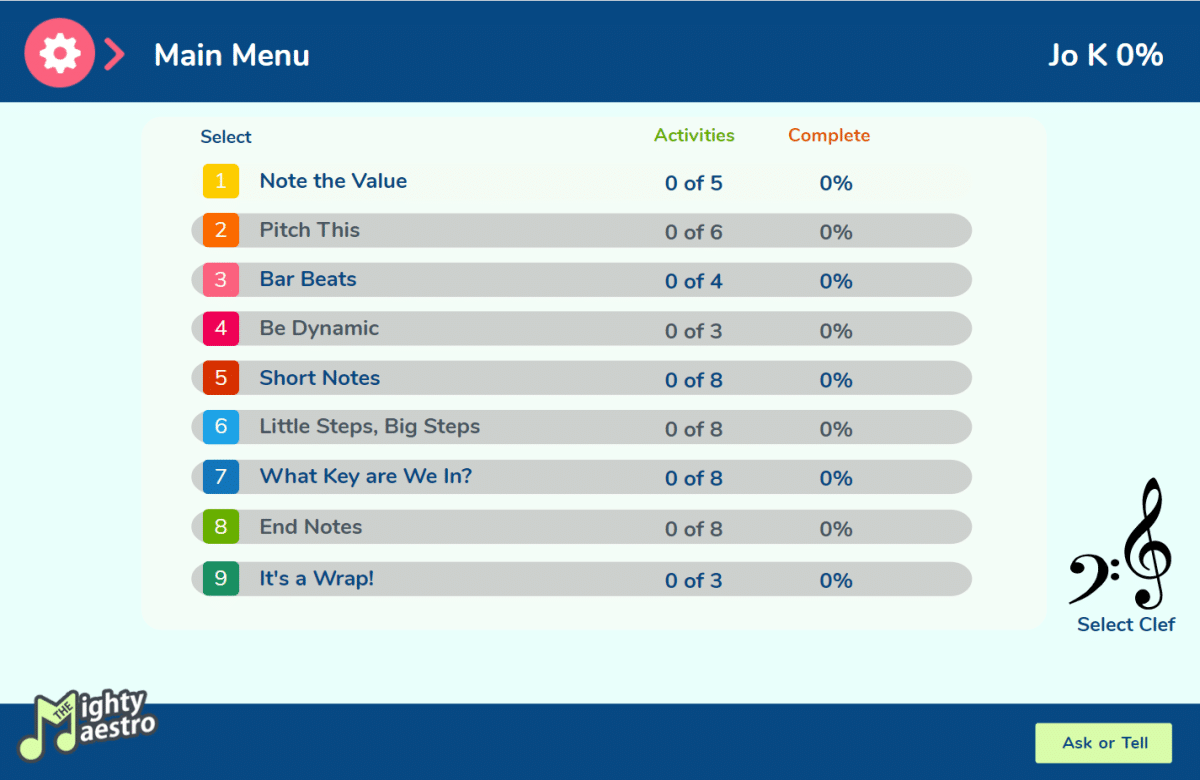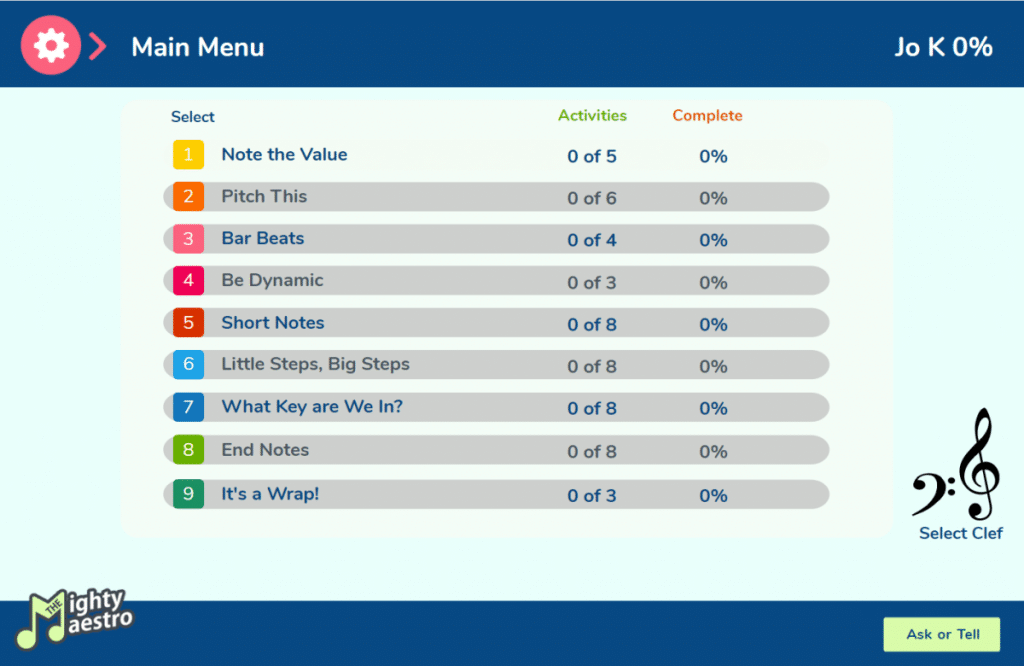 Students are guided through the tasks and can view their progress through each section. Teachers have open access to all activities so they can work through the lessons with their students.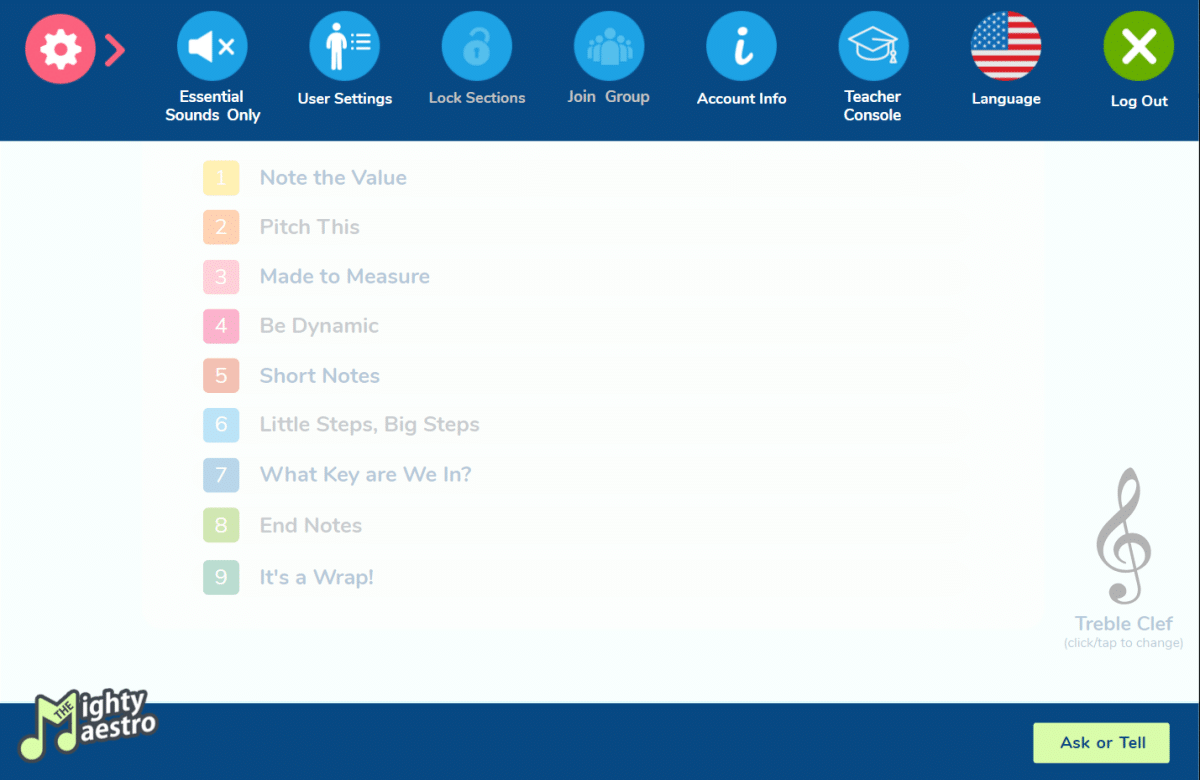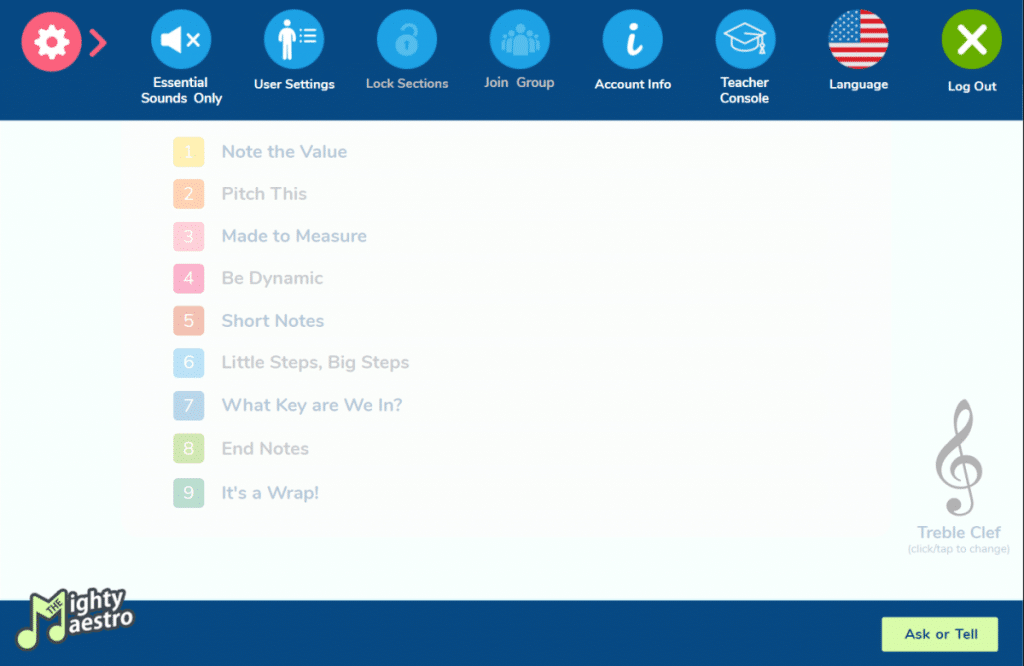 Different options are available for students. Teachers can set the default options for individual students or the whole class. They may also decide which sections are available at any time.


The Teacher-Parent Console is where student progress is tracked, options are selected, groups managed, usernames chosen, bulk discounts made available, invoices created and login information shared.  Anyone can set up a Console Account; they are free.